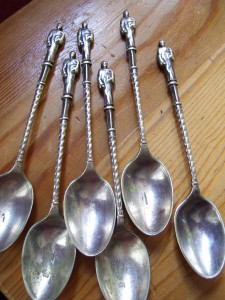 The Canongate Fellowship Gathering follows a programme of talks, films and a social supper at monthly intervals throughout the year.  The evenings are stand alone but linked by a theme which is currently 'Relating to God.'  Most of the events are free and start at 7pm in the Harry Younger Hall on the last Thursday of the month.  All our welcome.  For more information, please contact the Canongate Kirk office.
October 26th  7pm at the Harry Younger Hall  – A showing of the film, The Pianist, accompanied by pop-corn and ice-cream.
November 30th at the Harry Younger Hall – A potluck supper where guests can socialise followed by a discussion of the past programme and plans for 2018.  Please come with suggestions.