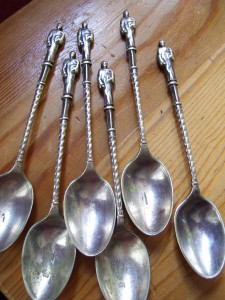 The Canongate Kirk Fellowship Gathering follows a programme of talks, films and a social supper at monthly intervals throughout the year in the Harry Younger Hall (also known as Venue 13) unless otherwise specified.  All welcome!
The Autumn programm of the 2018 Fellowship Gathering re-commences on Thursday 27th September in the Harry Younger Hall at 7pm.  It will be a Songs of Praise evening. We will be hearing from invited members of the congregation about their favourite hymn, which we will then sing. The evening will be led and accompanied by our Minister.
25th October: Come and join us in the Harry Younger Hall at 7pm for a showing of the film  Joyeaux Noel to coincide with the centenary of the end of the First World War.   With the advent of World War I, Europe is thrown into a brutal and vicious chaos as men are forced to kill or be killed.  As Christmas approaches, the men in the trenches of the Western Front face a transformation, however fleeting, toward peace and goodwill. Against all odds, four unlikely individuals from opposing sides  bond during this bloodless respite to experience the hope and goodness in humanity.  Popcorn and icecream will be served.  All welcome.
29th November:  Fellowship Meal.  Please contact either Jane Stewart or the Canongate Kirk office on 0131 556 3515 if you would like to attend.