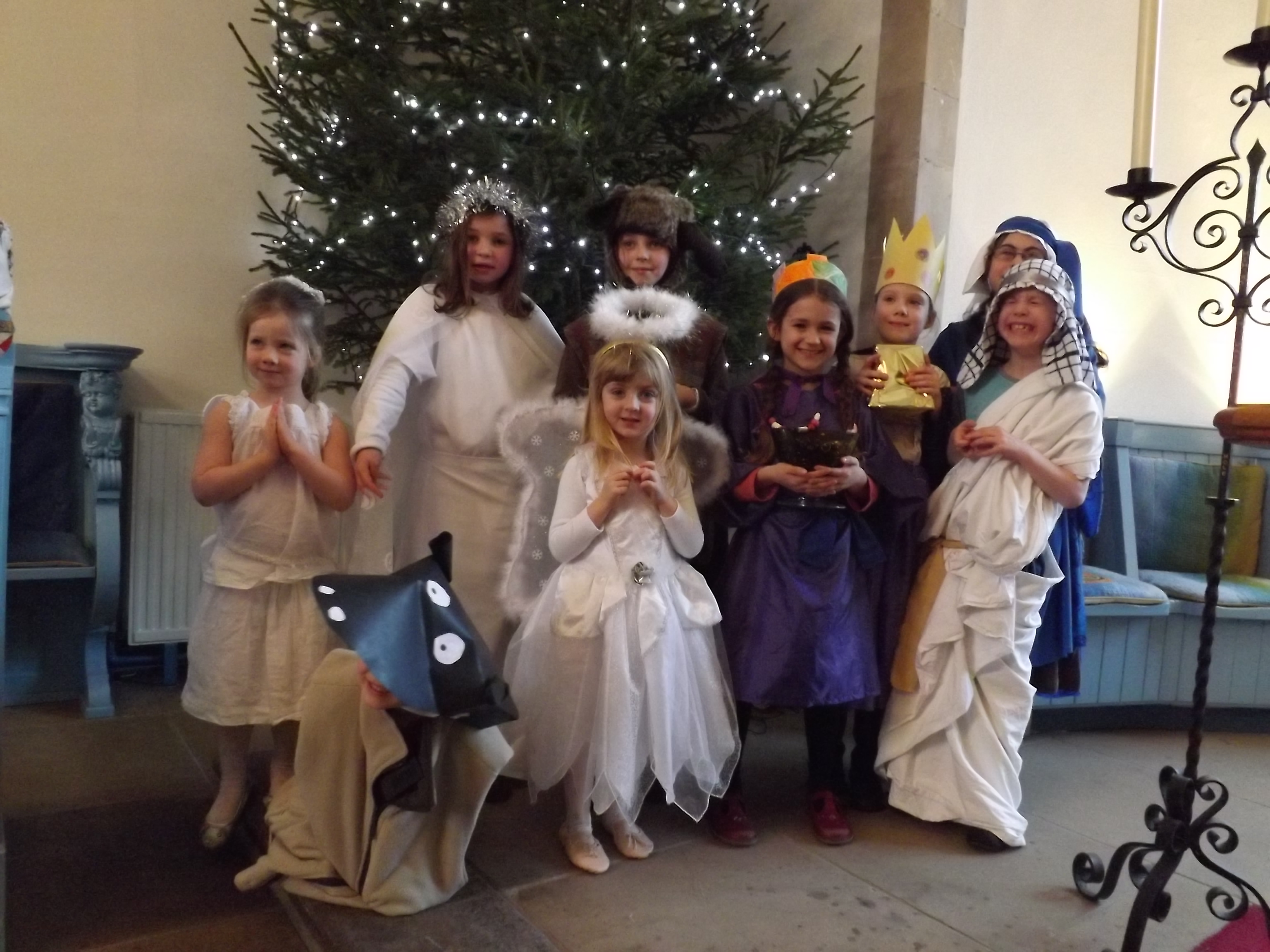 At Canongate Kirk, children have a role in  the worshipping life of our community.  All people are made in the image of God, and our spirituality starts with God, regardless of what age we are.
It is our congregation's hope to find ways to help children and families value, explore and express their spirituality. We have a growing Sunday School and a devoted group of volunteers who help out with our children and families ministry.
Here are some ways for your family to get involved:
10 AM– Family Service: A half-hour service with opportunities for children of all ages to experience the beauty and love of God in and out of the church sanctuary. Our approach is hands-on and wonder-based, using materials inspired by Godly Play and Messy Church, and we follow the lectionary as we trace the history and stories of the Bible throughout the church-year.
Once a month, we have an all-ages service with the children in the sanctuary with their families throughout the service. These monthly services will follow the order of service regularly used at the 10am service, but we also include a few extra explanations and illustrations of why we do what we do in worship. Children often lead prayers and readings, and there are themed activities to engage the children during worship. If your family ever needs another option during this service, Helen and Jacky will be on-hand in the hall at the back of the church with soft toys and stories.
Our 11:15am Parish Worship is a longer and more formal service, but all are welcome to attend, of course.
Parents of young children might like to know that we keep a box of soft toys in the lobby, and you can find colouring pages and small bags of crayons at the back of the sanctuary. Look for the tartan. Our baby changing table is located in the disabled access toilet, off the kitchen. If you need any help, please ask one of the duty elders.
Families email list: We will deliver church family news right to your in-box – along with Sunday school resources and information. If you would like to be connected via this list, drop us a note and we'll be in touch.