Welcome to our News page!   Scroll down to find out what's on and what's been happening at Canongate Kirk, the Kirk of Holyroodhouse and Edinburgh Castle.  You can also download a copy of the latest Newsletter:  June 2018
Canongate Kirk Appeal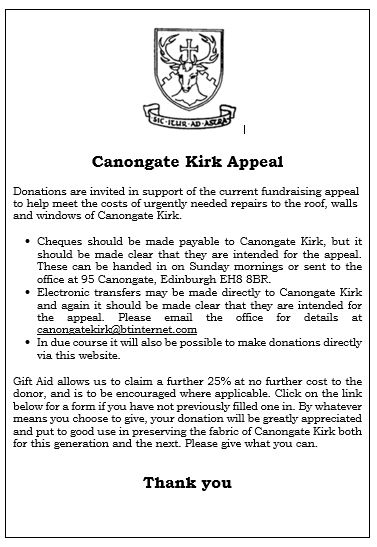 Click HERE for Gift Aid Form
Suffrage Centenary March
Thousands of women marking the 100th anniversary of the Representation of the People's Act marched through Edinburgh on Sunday 10th June.   The participants wore the colours of the suffrage movement, green, white or violet – allowing the Minister to join them for a colour co-ordinated photo as they walked past the Manse!
Open Kirk
Open Kirk season at Canongate Kirk runs from May to September each year.  Volunteers keep the church open as much as possible for tourists and visitors to explore.  If the doors are open, then please drop in and have a look around.  We are also running free tours of the church and churchyard every Sunday at 1pm.  Meet outside the church door.  Or, if you fancy exploring on your own, go straight to our Kirkyard page which has trails to download as well as podcasts to listen to.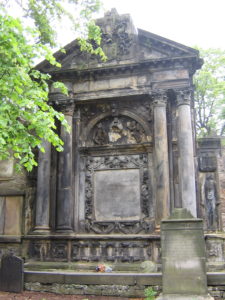 Upcoming Concerts 
St Andrew Camerata
Saturday 23rd June 7.30pm
Ein Deutsches Requiem by Brahms
Tickets £12/£8 on the door or from www.usherhall.co.uk

News of Fundraising Events for Canongate Kirk
Our latest fundraising event took place on 10th May in the Harry Younger Hall when Martin Baker (retired atmospheric physicist and Antarctica base commander) gave a fascinating presentation on Antarctica and Global Climate Change.  As Martin has visited the area to study it many times over the past 30 years or so, this was a very personal perspective accompanied by some of his stunning photos of the region.  The talk raised an impressive £600 for the Appeal fund.
One of our first fund raising event for the Appeal took place on  Sunday 29th April when Ally Collins, one of the younger members of our congregation and a superb pianist,  gave a 30-minute piano recital of works by Chopin.  Ally, pictured here,  kindly donated the very generous  retiring collection to the Appeal Fund.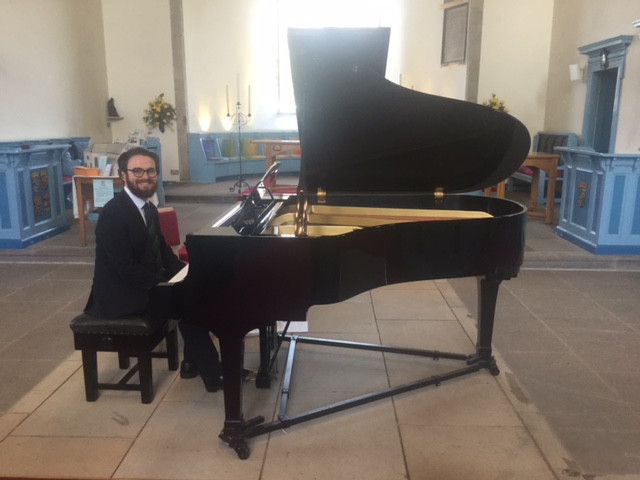 A big thank you to the Lowland Band of the Royal Regiment of Scotland who thrilled tourists with a rousing concert on  Saturday 14th April with a closing collection for the Church Appeal.  More pictures on our Facebook page.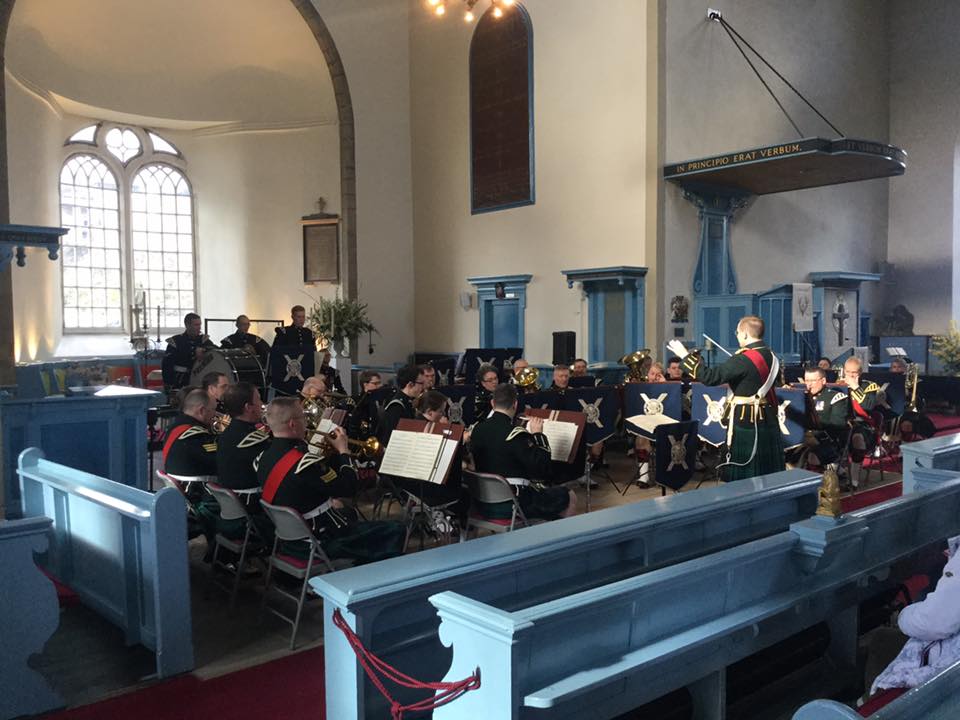 Palm Sunday Pilgrimage
Members of three local churches join in a Palm Sunday pilgrimage from the Mercat Cross to Holyroodhouse, pausing here in our kirkyard before heading to the Abbey.
New Elders
Our quartet of new young elders was completed on Palm Sunday morning with the ordination of Polly Burns, joined here on the doorstep afterwards by Daniel, Alexis and Stuart.
 Centenary of the Women's Royal Naval Service 
On Sunday 26th November we extended a special welcome to those joining us at the 11.15am service to celebrate 'WRNS at 100'.  The guest preacher was The Revd Alison Britchfield, Minister of Tillicoultry and formerly a chaplain in the Royal Navy.  More photos on our Facebook page www.facebook.com/canongate.kirk/
A Royal Visit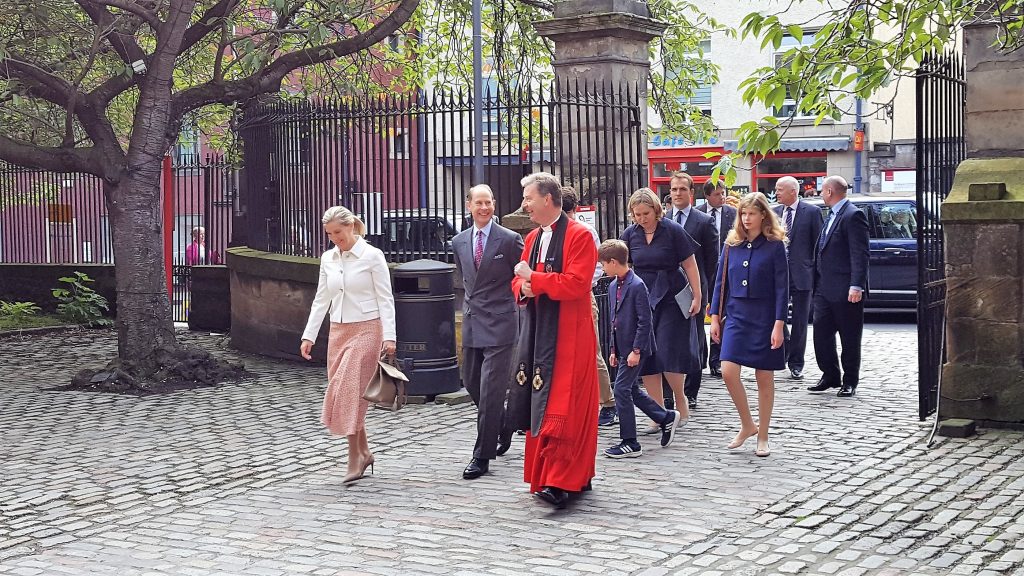 Their Royal Highnesses The Earl and Countess of Wessex arrive with their family at Canongate Kirk for a service on Sunday 6th August 2017 after a weekend in Edinburgh marking Prince Edward's role as Patron of the Edinburgh International Festival.