Welcome to our News page.

  
Covid restrictions have now eased significantly but if you have any of the associated symptoms obviously you should stay at home. We have removed the "no access" signs from alternate pews in the nave and the one-way system around the church.  For the moment we are keeping some distancing options in the pews near the War Memorial Chapel so that anyone who is anxious can continue to feel safe within our building.  Face masks are now optional in places of worship. Please be aware that the service will continue to be livestreamed and available on this website.    Please keep an eye on this page for further updates.
Weekly Sunday services may also be heard the following Monday on a landline telephone – simply dial 0131 546 4001 and press 1 when prompted.  Calls are charged at your phone provider's usual local rate – please let anyone know who might appreciate this kind of connection.   
Read the latest edition of our NEWSLETTER here.  Paper copies can be sent out on request. 
---
A service of thanksgiving for the life of the late John Fleming will be held in Canongate Kirk at 1pm on Tuesday 24th May 2022.   Click on the picture below for the livestream of the service.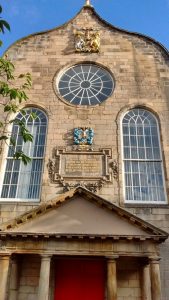 ---
Order of Service for  Sunday 22nd May  2022 – Sixth Sunday of Easter
Click on the picture below for the livestream of our Sunday service at 10.30am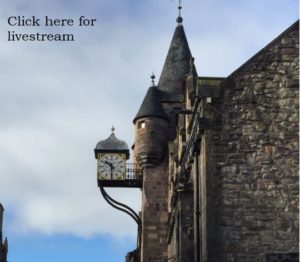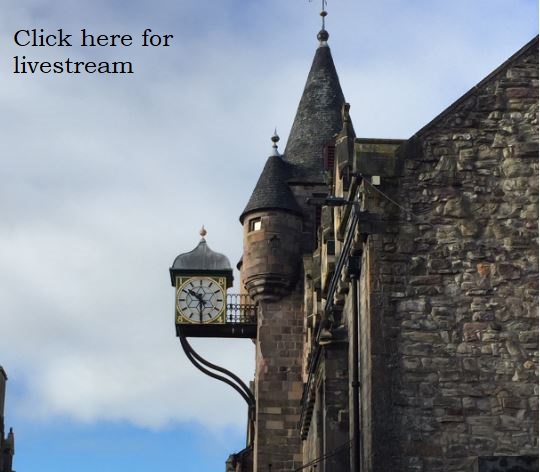 Watch more services on our You Tube channel.
---
Songs of Praise at Canongate Kirk – Friday 10th June 2022
---
Colourful Canongate
Our Ministers depart through an avenue of Standards paraded in honour of the Royal Naval Association and the Royal Yacht Association, whose members attended our morning service on Sunday 1st May.
---
Prayer for the Day – BBC Radio 4
The Minister has recorded the early morning Prayer for the Day on BBC Radio 4, starting on Saturday 9th April and then continuing from Monday 11th to (Good) Friday, 15th April, all broadcast at 5.43am and available on iPlayer for a month afterwards.  Click here to listen.
---
Bird's Eye Views of Canongate Kirk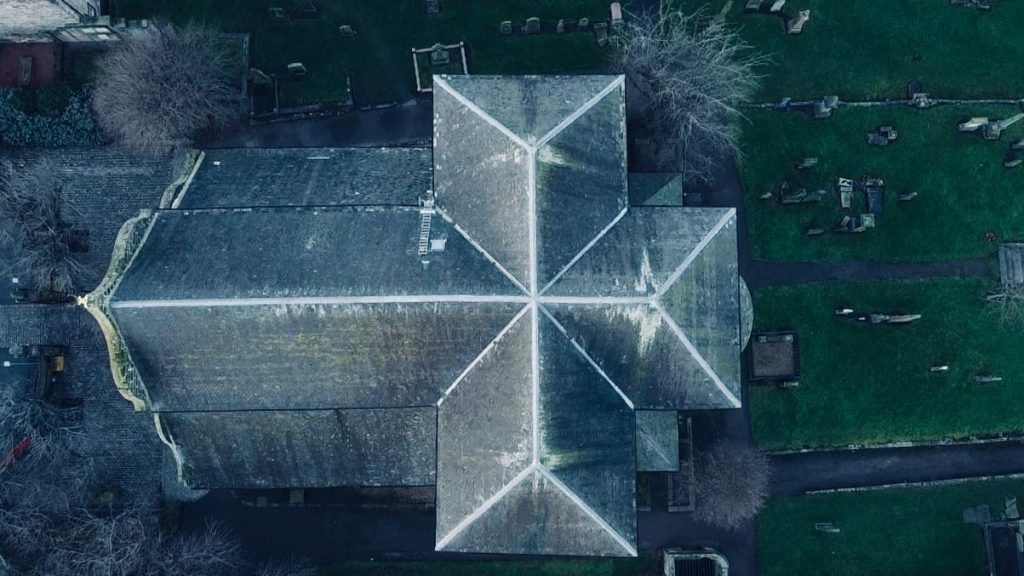 Taken from a drone during a recent roof inspection.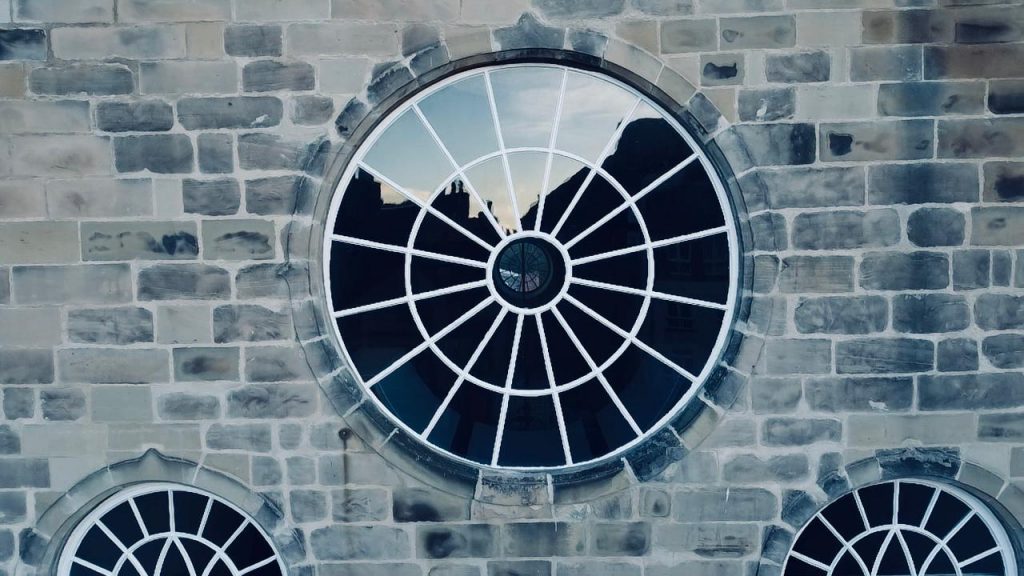 ---
Welcome Service  for Young Christian Climate Network
The Moderator, Lord Wallace, joined a delegation from YCCN for a welcome service at Canongate Kirk on Wednesday 20th October.  Having walked from St Ives in Cornwall, the pilgrims are spending a couple of days in Edinburgh before continuing their walk to Glasgow for COP26.
---
Climate Change Talk
In the run up to COP26 in November, members of the Eco Group gave a climate change themed lecture in the Harry Younger Hall;  Martin Baker and Alexis Moyer spoke about their personal journeys and thoughts on climate change after years working in the Antarctic and Arctic.   The lecture series is run jointly with our friends at Old St. Paul's.  The second lecture will be given by Lord Wallace, The Moderator, in Old St Paul's at 7pm on Thursday 21st October.
---
Minister appointed Dean of the Order of St John in Scotland

Neil Gardner has been appointed Dean of the Order of St John in Scotland in succession to The Very Revd Dr John Cairns KCVO.  A short video marking the new appointments of Prior, Chancellor and Dean can be seen here https://youtu.be/So23nb-ehFw
---