Welcome to our News page!   
Find out what's on and what's been happening at Canongate Kirk, the Kirk of Holyroodhouse and Edinburgh Castle, download the March Newsletter and  read a selection of recent sermons  .
---
A message from the Minister for Sunday 29th March 2020
The Fifth Sunday of Lent used to be called Passion Sunday, when the Church would focus on the Passion – meaning suffering – of Jesus. Personally I've always had a soft spot for Passion Sunday as it was the day, more years ago than I care to admit, that I took my first solo services as a divinity student, in the linked East Lothian churches of Athelstaneford and Whitekirk. I was quite nervous and the emphasis on suffering seemed entirely appropriate! I don't remember the sermon I preached, so you're spared my student ramblings, but I still remember the text I preached on. It was St Mark 10:32 They were on the road, going up to Jerusalem, and Jesus was walking ahead of them; they were amazed, and those who followed were afraid.
As Passion Sunday comes round again there's no shortage of fear and amazement in the world – amazement at how quickly things have changed, and fear of what may be yet to come. But perhaps we can find strength in one phrase of that Bible verse, and Jesus was walking ahead of them. For it reminds us that whatever the fear and amazement of those who followed him then and those who follow him now, he still walks ahead of us, ready to suffer and die on the cross, ready to rise again to bring new life and hope to the world. In his Passion is our peace.
Most merciful God, by the death and resurrection of your Son Jesus Christ, you created humanity anew. Grant that by faith in him who suffered on the cross, we may triumph in the power of his victory; through Jesus Christ our Lord. Amen.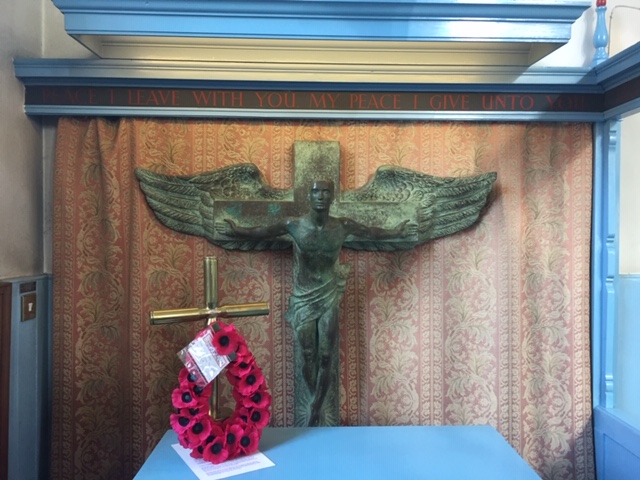 Previous  reflections by the Minister can be found at Sunday Reflections during Covid-19 
---
CANONGATE KIRK AND CORONAVIRUS
Dear friends,
In the midst of such unprecedented restrictions, the news may or may not have reached you that the Church of Scotland has now announced that all services of public worship are to be suspended with immediate effect. From our perspective this simply means that sadly there can be no Sunday services in Canongate Kirk for the time being.
This does not however mean a complete shutdown! Our website www.canongatekirk.org.uk and social media will stay up and running with regular updates, photographs, prayers and reflections. Please keep a watchful eye on it. In the next few days we shall be compiling a list of members who come into the most vulnerable categories by way of age or underlying health conditions, prioritising especially those who have no family support within reach. We shall endeavour to keep in touch by telephone or e-mail where appropriate, and where possible to ensure a regular supply of essential groceries and prescriptions. At the same time we shall compile a list of those who are willing to offer help and support, by making a friendly phone call or delivering groceries and medicines. Please let us know if you would like to be on either list, or can think of someone who might like to be.
Centuries ago our ancient and beloved parish was founded by King David I after his famously lethal encounter with a stag. To this day our emblem is the cross amidst the antlers, and as we face another lethal challenge we must see in it still a sign of triumph over adversity, of hope over despair.
May God bless you, and all those whom you love and serve and pray for.
Neil
---
Please note the following events have been CANCELLED:
Open Orchestra: Saturday 28th March
EUCC – 30th March
City of Cardiff Concert Band: 31st March
---
Royal Naval Association
On Sunday 15th March, just before the latest restrictions were imposed, we were glad to welcome members and friends of the  Edinburgh branch of the Royal Naval Association, marking its 25th anniversary.  The service included a parade of standards, and the blessing of a bell which will remain in Canongate Kirk.
---
The Duke of Kent
HRH The Duke of Kent, Deputy Colonel-in-Chief, The Royal Scots Dragoon Guards (Carabiniers and Greys) attended a service in Canongate Kirk on Tuesday 3rd December 2019 to lay up a Regimental Standard.  More photos on our Facebook page.
---
A replica Spitfire makes a poignant backdrop for the annual Act of Remembrance by 603 Squadron on Remembrance Sunday.
---
Visit of HM The Queen to Canongate Kirk on Sunday 30th June 2019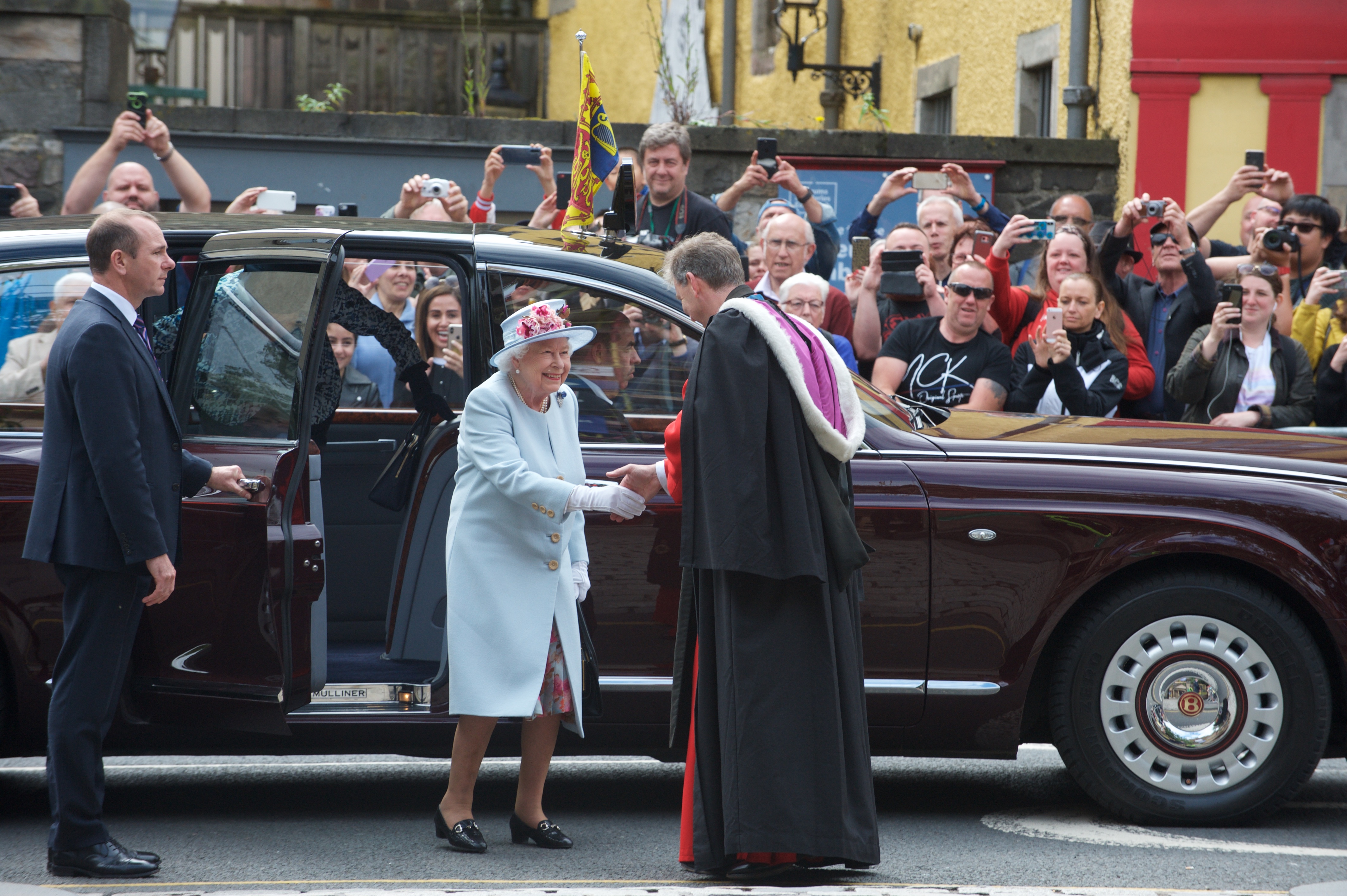 Photo courtesy ROB MCDOUGALL www.RobMcDougall.com
More photos on our Royal Visit page.