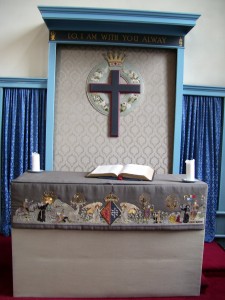 At Canongate Kirk, we use a printed order of divine service with congregational prayers and creeds. The first edition of this document was published for Lent 1947 and it has been amended and revised many times – most recently for Pentecost 2011.
Each week, we use this order as the form for our worship, including seasonal and specific prayers of thanksgiving and supplication. The language we use is contemporary while resounding with traditional and Biblical phrases.
This is the language of our faith. May you, too, find encouragement and hope in these words – the Order of Divine Service.