Welcome to our News page.

  
Restricted services began again at Canongate Kirk on Palm Sunday, 28th March 2021.  As before, a weekly email will be sent out asking for details of those who would like to attend.  If you would like to be on our distribution list please let the office know  on canongatekirk@btinternet.com   and please be aware that you cannot attend unless we have your details in advance.  Please also be aware that the service will be livestreamed and available on this website.  
Weekly Sunday services may also be heard the following Monday on a landline telephone – simply dial 0131 546 4001 and press 1 when prompted.  Calls are charged at your phone provider's usual local rate – please let anyone know who might appreciate this kind of connection.   
Read the latest edition of our newsletter here.   Paper copies can be sent out on request. 
---
The Kirk Session and congregation of Canongate Kirk, the Kirk of Holyroodhouse, mourn the passing of HRH The Duke of Edinburgh and give thanks for his long life of service and duty.  We remember with particular pride Prince Philip's many visits to Canongate Kirk over the years.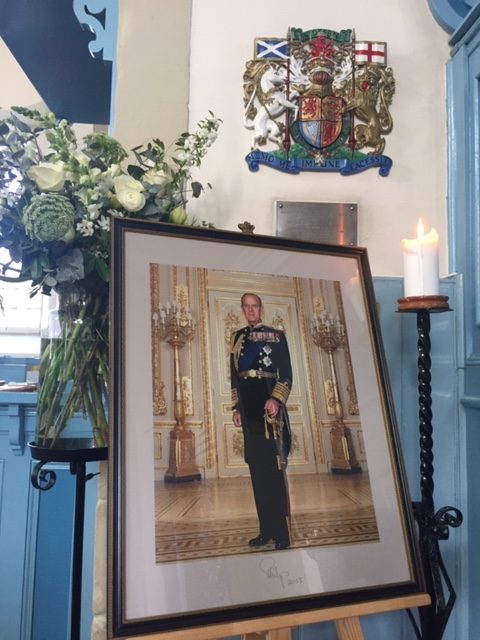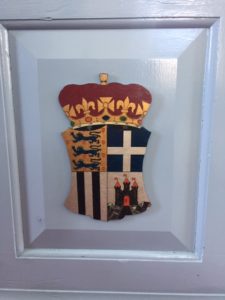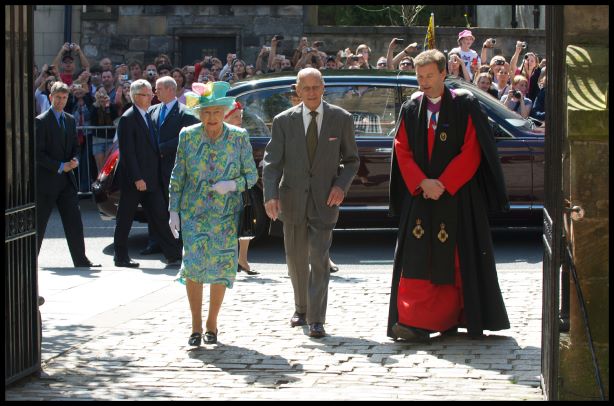 ---
Click on the picture below to see live-streamed service at 10.30am, 18th April 2021.  You can read the order of service here.   On Sunday 11th April the Minister also led the weekly service on BBC Radio Scotland, reflecting on the life of The Duke of Edinburgh.  The service can be heard here until 8th May 2021.
Previous services are available on our You Tube channel.
---
Candles in the Window
Candles burning at the church window at 8pm on Tuesday 23rd March 2021, the national  day of reflection and remembrance.
---
Signs of Spring in the Manse Garden
Purple hellebores, also known as Lenten Roses, bring a touch of seasonal colour.
---
Canongate Kirk in the Bleak Midwinter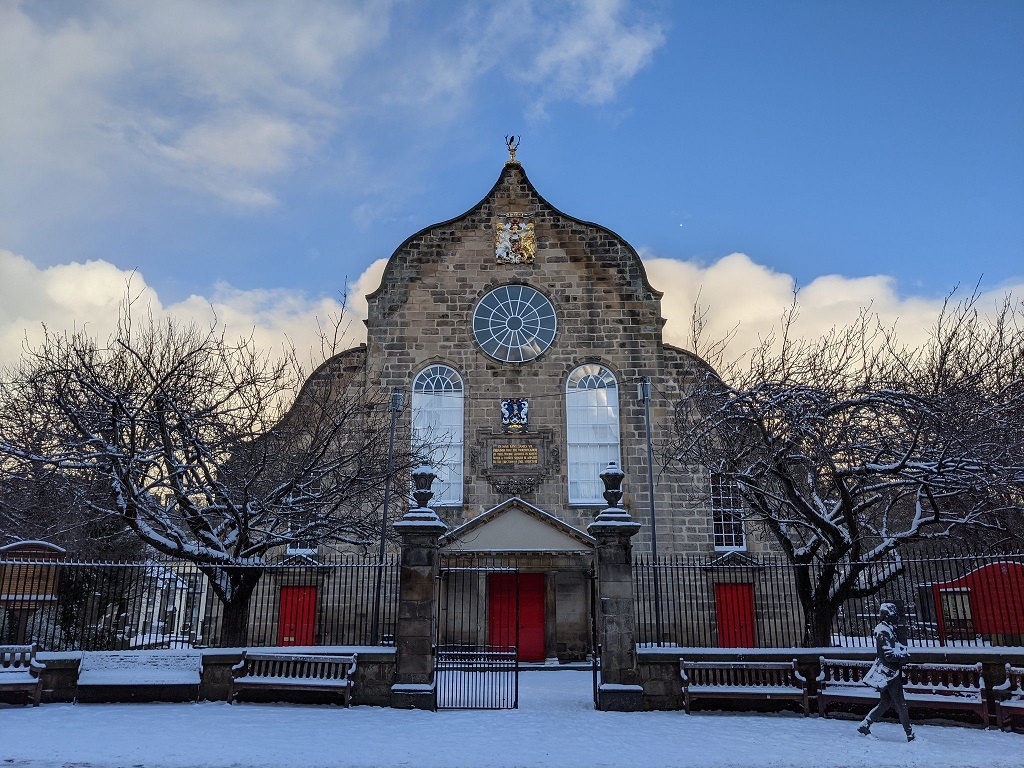 ---
The Skating Minister
The National Galleries of Scotland have produced a short clip about the popularity of Sir Henry Raeburn's portrait of The Rev Robert Walker, former Minister of Canongate Kirk.  Click on the portrait below to watch the video.
---
Royal Naval Association
On Sunday 15th March 2020, just before the first restrictions were imposed, we were glad to welcome members and friends of the  Edinburgh branch of the Royal Naval Association, marking its 25th anniversary.  The service included a parade of standards, and the blessing of a bell which will remain in Canongate Kirk.
---
Visit of HM The Queen to Canongate Kirk on Sunday 30th June 2019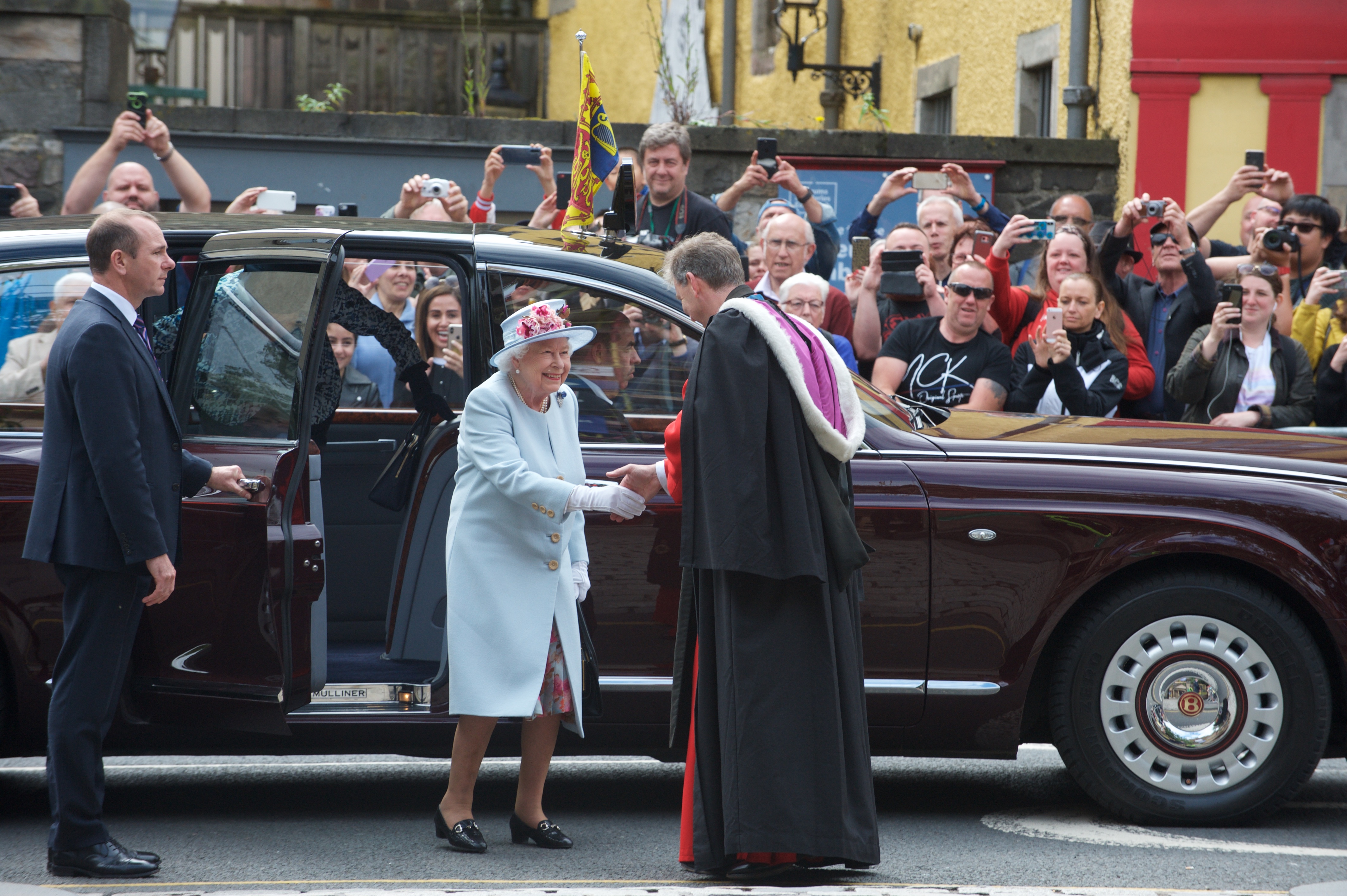 Photo courtesy ROB MCDOUGALL www.RobMcDougall.com
More photos on our Royal Visit page.