Welcome to our News page.

  
In line with the announcement made in the Scottish Parliament on Monday 4th January 2021, there will now be no Sunday service in Canongate Kirk – or any other place of worship – for the foreseeable future. In the meantime a weekly pre-recorded service will be uploaded to our website every weekend. These services may also be heard on a landline telephone – simply dial 0131 546 4001 and press 1 when prompted.  Calls are charged at your phone provider's usual local rate – please let anyone know who might appreciate this kind of connection.   Read the latest edition of our newsletter here.   Paper copies can be sent our on request. 
---
Click on the picture below to watch our on-line  service for Sunday 17th January 2021.  You can read the order of service here.
Previous services are available on our You Tube channel.
---
Christmas 2020
There were no services in church for Christmas Eve and Christmas Day.  Please click on the photos below for a short reflection.
---
Here is  photo of some of the many washbags members of the congregation collected for the charity Crisis to be distributed to their guests over the Christmas period.  This may put some of our own frustrations into perspective….
---
Kirkyard Lights
The lights on the cherry trees have been replaced in time for Christmas and are burning more brightly than ever.
---
St Margaret's Day
Monday 16th November was St Margaret's Day and usually members of St Margaret's Chapel Guild would have been gathering in Edinburgh Castle.  Sadly this was not possible this year and instead the Minister, as President of St Margaret's Chapel Guild, recorded a video  to share with members and friends.  Click on the picture below to view.
---
Remembrance Sunday 2020
Our service this year was subject to all the current restrictions but nonetheless we were glad to welcome Cpl John McMechan of 1 Royal Irish Regiment who played Flowers of the Forest prior to the Two Minutes Silence at 11am, and Sqn Leader Derek Read, OC 603 (City of Edinburgh) Squadron RAuxAF, who read a lesson. Unfortunately a technical fault meant that there is no sound on the livestreamed service, for which we can only apologise. You can read the text of the sermon here .You can find the Order of Service here
---
Twenty-Seven Years Ago!
In the absence of outdoor parades this year, here's something from a previous year – 1993 to be precise, and a Remembrance Drumhead Service in Stanley Fort, Hong Kong, when the Minister was Chaplain to First Battalion The Black Watch (Royal Highland Regiment).

---
Bible Study
Rev Breda Ludik's latest series on the The Lord's Prayer prayer can be found here.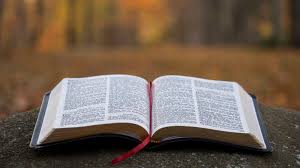 ---
The Caledonian Lecture 2020
The subject of this recent lecture, given in St Columba's, Pont Street, London, is Jane Haining, the Church of Scotland missionary, who died in Auschwitz, as a result of her loyalty and devotion to the Jewish schoolgirls in her care. It is an incredibly moving story of an ordinary woman, making an extraordinary contribution. To be reminded about faith and courage in time of prejudice and fear, is timely and inspiring. Mary Miller, author of Jane Haining: A Life of Love & Courage and our speaker does it full justice.
---
The Skating Minister
The National Galleries of Scotland have produced a short clip about the popularity of Sir Henry Raeburn's portrait of The Rev Robert Walker, former Minister of Canongate Kirk.  Click on the portrait below to watch the video.
---
Edinburgh Doors Open Days 2020
Edinburgh & East Lothian Doors Open Days 2020 took place pm  on the 26th and 27th September 2020. Due to the ongoing COVID-19 public health emergency,  there was  no physical access to buildings this year, including Canongate Kirk which remains closed except for restricted services.  However, the Kirkyard is still open to the public and you can download podcasts and themed burial trails to guide you.   And if the weather is bad you can  view a 360 degree tour  of the kirkyard from the comfort of your armchair!   For more information about many other venues, visit the   Cockburn Association.
(The trails were illustrated by Carmen Moran and researched by Eric Drake. Support for the initiative has come from the Edinburgh World Heritage Green Heritage Project, funded by the Climate Challenge Fund.)

---
Holy Cross Day
14th September is Holy Cross Day in the Church's calendar.  In Canongate Kirk's calendar it is also the day on which our ancient parish was founded after King David's vision of the cross amidst the antlers of a stag.
Almighty God,
whose servant King David
founded this ancient parish
as a sign of his thankfulness to you;
may we too know the presence of Jesus
in all the challenges and opportunities
of our daily lives, and as we travel
from this place may we take with us
the promise of the cross in the antlers,
that he is with us always,
even to the close of the age.
Amen.
---
My Light Shines On


A snapshot of "My Light Shines On" marking what should have been the opening night of this year's Edinburgh International Festival and Fringe. In the bottom left corner is Canongate Kirk's Harry Younger Hall, usually transformed into a busy little theatre every August. In a recent BBC documentary Alan Cumming reflected on his global career, and how "it all began in the Harry Younger Hall."  You can watch it on iPlayer here.
---
We recently  participated in Flags for Edinburgh, a public art project by Peter Liversidge originally staged in 2013, that invited sites across the length and breadth of the city to fly a flag saying simply 'Hello'.  Forming part of a series of artist works marking the intended dates of this year's festival, Flags for Edinburgh sent a greeting to residents across the city as well as the wider world during the gradual re-emergence after an extended period of lockdown.
---
CANONGATE KIRK AND CORONAVIRUS – 18th March 2020
Dear friends,
In the midst of such unprecedented restrictions, the news may or may not have reached you that the Church of Scotland has now announced that all services of public worship are to be suspended with immediate effect. From our perspective this simply means that sadly there can be no Sunday services in Canongate Kirk for the time being.
This does not however mean a complete shutdown! Our website www.canongatekirk.org.uk and social media will stay up and running with regular updates, photographs, prayers and reflections. Please keep a watchful eye on it. In the next few days we shall be compiling a list of members who come into the most vulnerable categories by way of age or underlying health conditions, prioritising especially those who have no family support within reach. We shall endeavour to keep in touch by telephone or e-mail where appropriate, and where possible to ensure a regular supply of essential groceries and prescriptions. At the same time we shall compile a list of those who are willing to offer help and support, by making a friendly phone call or delivering groceries and medicines. Please let us know if you would like to be on either list, or can think of someone who might like to be.
Centuries ago our ancient and beloved parish was founded by King David I after his famously lethal encounter with a stag. To this day our emblem is the cross amidst the antlers, and as we face another lethal challenge we must see in it still a sign of triumph over adversity, of hope over despair.
May God bless you, and all those whom you love and serve and pray for.
Neil
---
Royal Naval Association
On Sunday 15th March, just before the latest restrictions were imposed, we were glad to welcome members and friends of the  Edinburgh branch of the Royal Naval Association, marking its 25th anniversary.  The service included a parade of standards, and the blessing of a bell which will remain in Canongate Kirk.
---
The Duke of Kent
HRH The Duke of Kent, Deputy Colonel-in-Chief, The Royal Scots Dragoon Guards (Carabiniers and Greys) attended a service in Canongate Kirk on Tuesday 3rd December 2019 to lay up a Regimental Standard.  More photos on our Facebook page.
---
A replica Spitfire makes a poignant backdrop for the annual Act of Remembrance by 603 Squadron on Remembrance Sunday.
---
Visit of HM The Queen to Canongate Kirk on Sunday 30th June 2019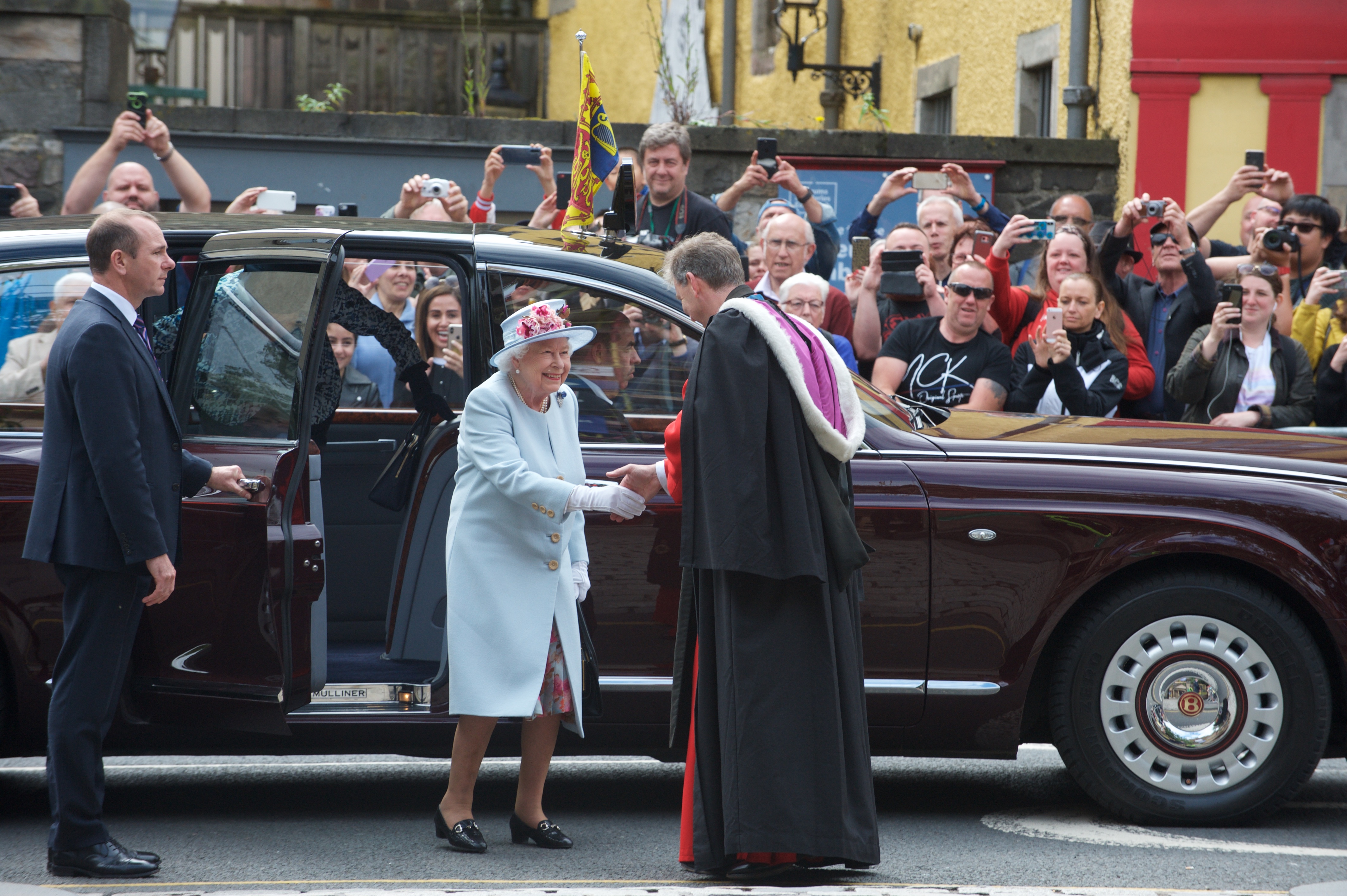 Photo courtesy ROB MCDOUGALL www.RobMcDougall.com
More photos on our Royal Visit page.