Welcome to our News page.

  
In line with the announcement made in the Scottish Parliament on Monday 4th January 2021, there will now be no Sunday service in Canongate Kirk – or any other place of worship – for the foreseeable future. In the meantime a weekly pre-recorded service will be uploaded to our website every weekend. These services may also be heard on a landline telephone – simply dial 0131 546 4001 and press 1 when prompted.  Calls are charged at your phone provider's usual local rate – please let anyone know who might appreciate this kind of connection.   Read the latest edition of our newsletter here.   Paper copies can be sent out on request. 
---
Click on the picture below to watch our on-line  service for the third Sunday of Lent, 7th March 2021.  You can read the order of service here.
Previous services are available on our You Tube channel.
---
Signs of Spring in the Manse Garden
Purple hellebores, also known as Lenten Roses, bring a touch of seasonal colour.
---
Canongate Kirk in the Bleak Midwinter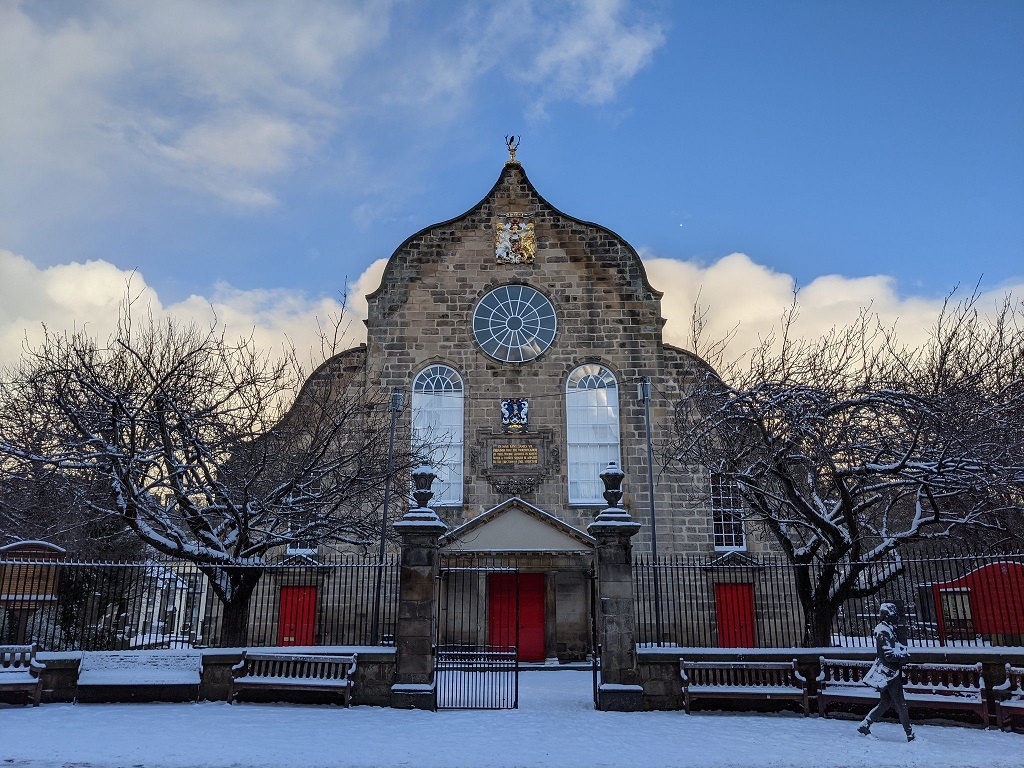 ---
The Skating Minister
The National Galleries of Scotland have produced a short clip about the popularity of Sir Henry Raeburn's portrait of The Rev Robert Walker, former Minister of Canongate Kirk.  Click on the portrait below to watch the video.
---
CANONGATE KIRK AND CORONAVIRUS – 18th March 2020
Dear friends,
In the midst of such unprecedented restrictions, the news may or may not have reached you that the Church of Scotland has now announced that all services of public worship are to be suspended with immediate effect. From our perspective this simply means that sadly there can be no Sunday services in Canongate Kirk for the time being.
This does not however mean a complete shutdown! Our website www.canongatekirk.org.uk and social media will stay up and running with regular updates, photographs, prayers and reflections. Please keep a watchful eye on it. In the next few days we shall be compiling a list of members who come into the most vulnerable categories by way of age or underlying health conditions, prioritising especially those who have no family support within reach. We shall endeavour to keep in touch by telephone or e-mail where appropriate, and where possible to ensure a regular supply of essential groceries and prescriptions. At the same time we shall compile a list of those who are willing to offer help and support, by making a friendly phone call or delivering groceries and medicines. Please let us know if you would like to be on either list, or can think of someone who might like to be.
Centuries ago our ancient and beloved parish was founded by King David I after his famously lethal encounter with a stag. To this day our emblem is the cross amidst the antlers, and as we face another lethal challenge we must see in it still a sign of triumph over adversity, of hope over despair.
May God bless you, and all those whom you love and serve and pray for.
Neil
---
Royal Naval Association
On Sunday 15th March, just before the latest restrictions were imposed, we were glad to welcome members and friends of the  Edinburgh branch of the Royal Naval Association, marking its 25th anniversary.  The service included a parade of standards, and the blessing of a bell which will remain in Canongate Kirk.
---
Visit of HM The Queen to Canongate Kirk on Sunday 30th June 2019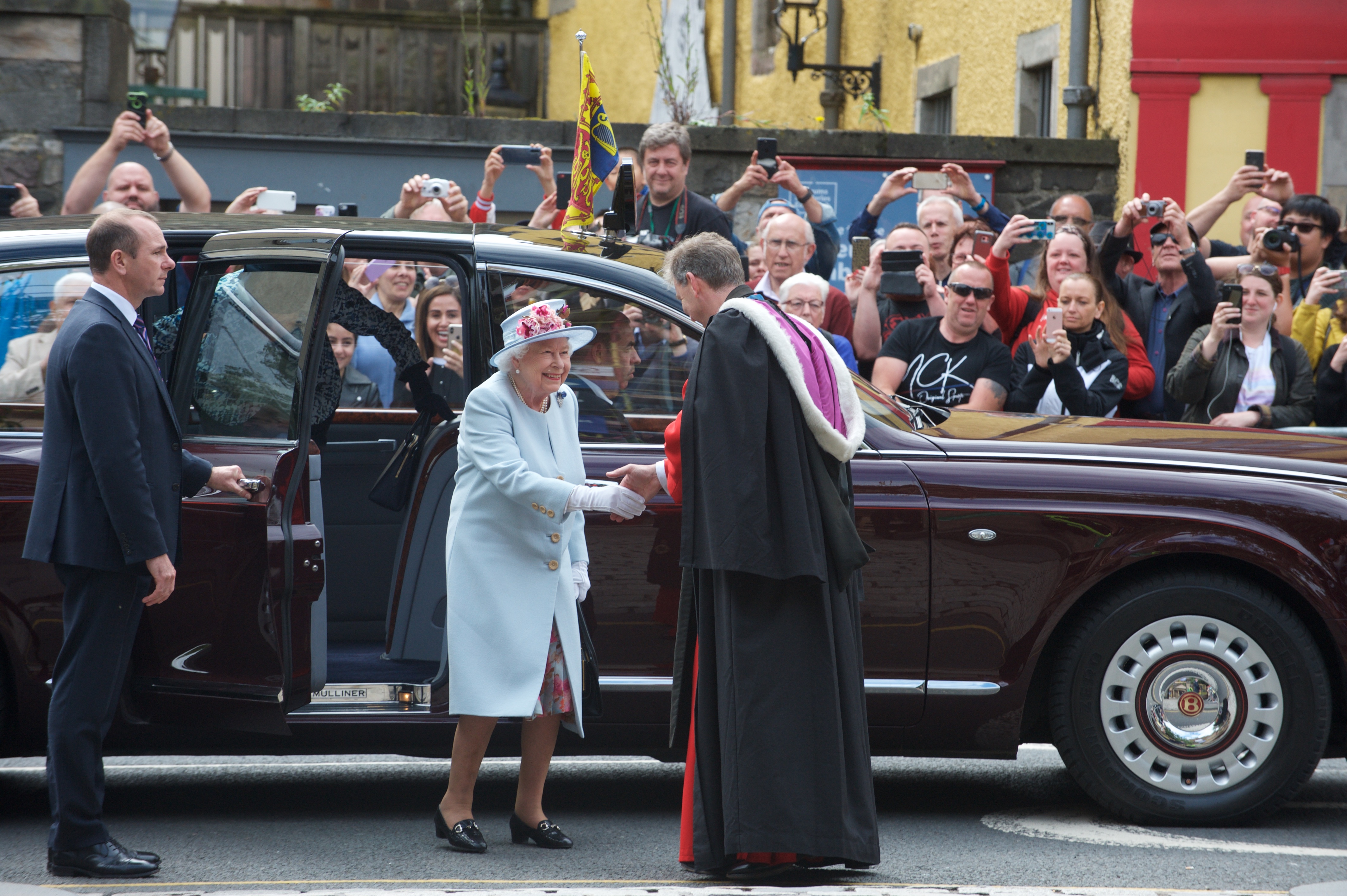 Photo courtesy ROB MCDOUGALL www.RobMcDougall.com
More photos on our Royal Visit page.